The formation of nuclear star clusters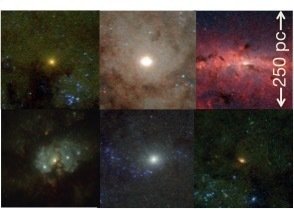 Whenever matter is accreted onto a massive black hole all information about when and how this happened gets lost. Unlike black holes, nuclear star clusters provide a visible record of the accretion of stars and gas into the nucleus of a galaxies.
Nadine is leading a survey of the nearest nuclear star clusters to study their formation history. Combining high resolution imaging with kinematic information we can disentangle the formation history of the nearest nuclear star clusters.

For more details contact Nadine Neumayer and Nikolay Kacharov.