Living in Heidelberg
Heidelberg is one of the most popular cities in Germany. Here, we have some assembled some information for you - practical as well as general - about living here.
About Heidelberg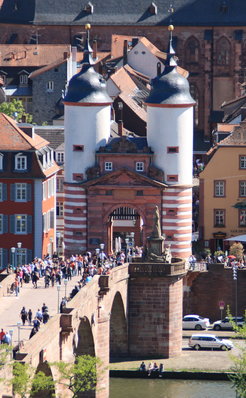 Heidelberg is one of he leading centers for astronomy in Germany and Europe. But it is also Germany's oldest university city, and famous for its romantic medieval old town. Located in the Neckar valley and surrounded by densely forested hills, it offers many beautiful spots for recreational activities. Notable landmarks include Old Bridge and Heidelberg Castle, which are popular tourist attractions.
Heidelberg has about 150.000 inhabitants, welcomes about 3,5 million guests per year, and is as attractive for tourists as it is for students and researchers.